Athenathon Ulhasnagar Marathon
03 Dec, 2017 | 6:00 AM
Goal Maidan Bhagwanti Nawani Stage Road, Ulhasnagar, Maharashtra, India
Overall Rating: (1 Vote)
| | |
| --- | --- |
| Scenery | |
| PB Potential | |
| Atmosphere | |
| Organization | |
| Value | |
| Beginner Friendly | |
Add to Calendar
12/03/2018 6:00 AM
12/03/2018 6:00 AM
Asia/Kolkata
Athenathon Ulhasnagar Marathon
Athenathon Ulhasnagar Marathon
Goal Maidan Bhagwanti Nawani Stage Road, Ulhasnagar, Maharashtra, India
false
MM/DD/YYYY
Event Features
Athenathon Ulhasnagar Marathon Facilities

Run Surface:
Road
Profile:
Flat
Route Measurement:
Measured using GPS/Cycle
Settings:
Urban
Water Stations:
Yes
Distance Markers:
Yes
Traffic Free?:
Partly
Affiliation Status:
District Certified
Athenathon Ulhasnagar Marathon Distance
Half Marathon : 21.097 KM : Rs 800
10K Run : 10.000 KM : Rs 600
3K Run : 3.000 KM : Rs 10
5K Run : 5.000 KM : Rs 500
5K Fun Run : 5.000 KM : Rs 400
Athenathon Ulhasnagar Marathon Awards
Medal
Trophie
Finish Line Goodies
Certificates
Athenathon Ulhasnagar Marathon Venue Facilities
Toilets
Refreshments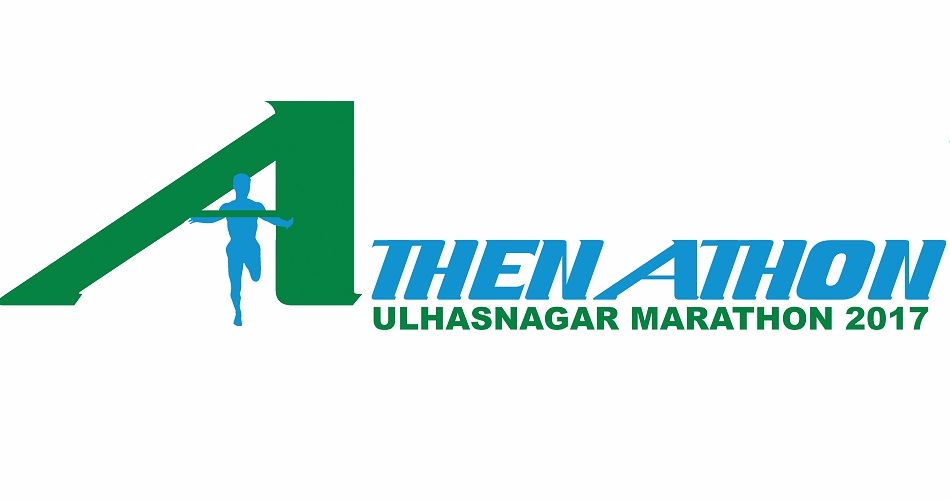 Organiser's Note
ATHENATHON is a first ever marathon to be held in Ulhasnagar with the aim of making people aware about Health and to make a Healthy Life and another motive is to inspire and give a platform to showcase their hidden motives and Aims of Life to cherish the self confidence. Physical fitness is good for mind, body and spirit. Furthermore, sports are good for learning accountability, dedication, and leadership, among many other traits. Putting it all together by playing a sport is a winning combination.
Ulhasnagar
Ulhasnagar is a city located in the Thane district of Maharashtra state.City is part of Mumbai Metropolitan Region managed by MMRDA It had an estimated population of 506,098 at the 2011 Census. Ulhasnagar is one of the fast developing city in Mumbai Metropolitan Region.
This is going to be the first ever edition of the marathon and will be keep on continuing in upcoming years.
To set an international benchmark we are very pleased to ask you to join us in this grand event.
There will be something which will makes you different from others….
Sound from the spikes of your shoes….. when they will kiss the ground harshly.
You will love to bow when you will be awarded with a medal….
Do you take on the path of challenge ….
Athenathon Ulhasnagar Marathon 2017 #AthenathonUlhasnagarMarathon
Organized by:- JENA PROFICIENCY SERVICES
Date: 8th October 2017
Registration Link: Coming Soon
Organized By: JENA PROFICIENCY SERVICES
FAQ's: info@athenathonulhasnagarmarathon.com
Chief Event Manager: Deep Verma - +91 9503626326
Races
Half Marathon
10K Run
5K Challenge Run
5K Fun Run
3K Run
Rules / Event Conditions
Rules / Event Conditions
Declaration:
I fully understand that I have entered this race entirely at my own risk and that the Organisers will not be liable for any injury before, during or after the event. I declare that I am physically fit and waive and renounce any rights and claims for damages that I may have against the Organisers and Sponsors for any loss or injury as a result of my participation in this event. I understand that I must be at least 10 years of age on race day to take part in the 1mile and 12 years of age on race day to take part in 10K Run. I understand that for safety reasons my race number should NOT be given to runners who have not signed an entry declaration.
Waiver
I/my ward declare, confirm and agree as follows...
1. The information given by me/my ward in this entry form is true me/my ward is/am solely responsible for the accuracy of this information;
2. Have fully understood the risk and responsibility of participating in the Athenathon Ulhasnagar Marathon 2017 event and will be participating entirely at my/his/her risk and responsibility;
3. Understand the risk of participating on a course with live vehicular traffic, even if the course may be regulated/policed;
4. For myself/ourselves and our legal representatives, waive all claim of whatsoever nature against any and all sponsors of the event, Athenathon Ulhasnagar Marathon 2017, all political entities, authorities and official, all contractors and construction firms working on or near the course, official and volunteers, Striders and all other person and entities associated with the event and the directors. Employees, agent and representatives of all or any of the aforementioned including, but not limited to, any claims that might result from me/my ward participating in the event and whether on account of illness, injury, death or otherwise;
5. Agree that if I am/my ward is injured or taken ill or otherwise suffer/s any detriment whatsoever, I hereby irrevocably authorize the event official and organizers to at my/our risk and cost, transport me/my ward to a medical facility and or to administer emergency medical treatment and I/my ward waive/s all claim that might result from such transport and/ or treatment or delay or deficiency therein. I shall pay or reimburse to you my/my ward's medical and emergency expenses and I/my ward hereby authorize/s you to incur the same;
6. Shall provide to race official such medical data relating to me/my ward as they may request , I agree that nothing herein shall oblige the event official or organizers or any other person to incur any expense to provide any transport or treatment;
7. In case of any illness or injury caused to me or my ward or death suffered by me or my ward due to any force majeure event including but not limited to fire, riots or other civil disturbances, earthquake, storms, typhoons or any terrorist, none of the sponsors of the event or any political entity or authorities and official or any contractor or construction firm working on or near the course, official or volunteers or Striders or any person or entities associated with event or the directors, employee, agents or representative of all or any of the aforementioned shall be held liable by me/my ward or my/my ward's representative;
8. Understand, agree and irrevocably permit Striders to share the information given me/my ward?s in this application, with all/any entities associated with the Athenathon Ulhasnagar Marathon 2017, at its own discretion;
9. Understand, agree and irrevocably permit Striders to use my/my ward's photograph which may be photographed on the day of the event, for the sole purpose of promoting the Athenathon Ulhasnagar Marathon 2017, at its own discretion;
10. Shall not hold the organizers and all/any of the event sponsors responsible for loss of my/his/her entry form and / or entry fee transit;
11. I/my ward understand and agree to the event terms and guidelines.