Hiranandani Group
Hiranandani Thane Half Marathon
11 Feb, 2018 | 5:45 AM
Hiranandani Estate, off Ghodbunder Road, Thane, Maharashtra, India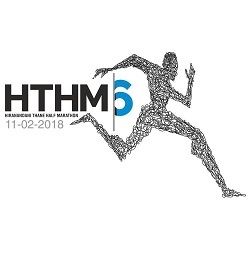 Overall Rating: (1 Vote)
| | |
| --- | --- |
| Scenery | |
| PB Potential | |
| Atmosphere | |
| Organization | |
| Value | |
| Beginner Friendly | |
Event Organiser's Details
Organiser
Hiranandani Group
Address
Hiranadani Estate
Thane
Thane, Maharashtra, INDIA
Day Phone
NA
Evening Phone
NA
Email
parth@striders.in
Website
http://hthm.co.in/
Contact Person
Parth
Event Features
Hiranandani Thane Half Marathon Facilities

Run Surface:
Road
Profile:
Flat/Hilly
Route Measurement:
Measured by AFI
Settings:
Urban
Water Stations:
Yes
Distance Markers:
Yes
Traffic Free?:
Yes
Affiliation Status:
AFI Certified
Hiranandani Thane Half Marathon Distance
Half Marathon : 21.097 KM : Rs 1200
10K Run : 10.000 KM : Rs 1000
4K Run : 4.000 KM : Rs 500
Hiranandani Thane Half Marathon Awards
Medal
Trophie
Finish Line Goodies
Certificates
Hiranandani Thane Half Marathon Venue Facilities
Changing Rooms
Toilets
Refreshments
Supervised Bag Storage
Organiser's Note
Hiranandani Thane Half Marathon 2018 the event to be held on 11th Feb 2018 at Hiranandani Estate, Thane, under the aegis of Athletics Federation of India, has three categories in this edition Half Marathon - 21.097km, 10 km and 4 km.
The race has twin objectives. Firstly the registration fee collected from participants is donated to a charitable institution doing social work. The amount collected through registrations during the last two marathons was donated to charitable institutions like Ruhi (associated with Tata Memorial Hospital), Jaipur Foot & Mumbai Mobile Creches.
The race also takes up a cause in the social sphere every year
Rules / Event Conditions
Are You Fit To Run
Participation Unsafe Under Following Health Conditions
Please review the following questions before submitting your application
Has your doctor ever said that you have a heart condition and that you should only do physical activity recommended by a doctor?
Do you feel pain in your chest when you do physical activity?
In the past month, have you had chest pain when you were not doing physical activity?
Do you lose your balance because of dizziness or do you ever lose consciousness?
Do you have a bone or joint problem that could be made worse by a change in your physical activity?
Is your doctor currently prescribing drugs for your blood pressure or heart condition?
Are you pregnant?
Do you have insulin dependent diabetes?
Do you know of any other reason why you should not do physical activity?
If you have answered YES to any of the questions above, then please consult your physician before applying for registration in Hiranandani Thane Half Marathon 2016. Irrespective of whatever may be your age, we sincerely advise you to obtain a medical clearance from a registered medical practitioner/doctor before applying for the Hiranandani Thane Half Marathon 2016.
It is unfair to you and your family to risk serious illness and become a medical emergency on race day. Hiranandani Thane Half Marathon organisers will not be responsible for injury or death of the participant during or after the event.
Medical Advisory for participants in the Hiranandani Thane Half Marathon on 14th Feb 2016
A Half Marathon (21 Km), is a respectable distance and requires adequate preparation before taking part in it. The Hiranandani Thane Half Marathon route has a fair amount of elevation which requires more intense effort. Runners should have at least run one 15- 18 km distance in their last 3 or 4 weeks before taking part in the event. If this distance has not been covered as part of their training, they would be considered as not being adequately trained for the event and their ability to complete the distance would be in question.
Runners who have been suffering from any fever / cold / cough in the past ten days and are on medication for the same may reconsider their decision to take part in the Half Marathon. Antibiotics and other medication can impact the ability to undertake strenuous athletic activity. Kindly consult your doctor.
If during the course of the run a runner feels any discomfort in the upper part of the body he should stop running and seek medical advise. Such discomfort can be a pain in the jaw or a constriction around the body that is unusual, rapid breathlessness, etc. It is better to be safe than to be sorry.
If a runner feels any pain in the legs, or muscular cramps, that is unbearable and causes the runner to change the gait, it might be advisable to stop running and seek medical counsel before deciding on the further course of action.
The weather may turn hot and humid and it is thus advisable to stay adequately hydrated at all times. The current position stand of the American College of Sports Medicine is to consume 150-200ml of water every 20-30 minutes. A wise hydration strategy starts from the day before.
Adequate training:
Recent illness:
Chest Discomfort during the run:
Severe Pain in limbs:
Stay hydrated: